When damaging weather events occur, the roofing business that can systematically conduct its standard processes is the business that will best manage the sudden influx of new work.
What about your roofing business? Is your infrastructure in place?
Don't wait for the worst to happen. Get your practices and standard procedures dialed in during times when demand is normal. Then you'll be prepared for the chaos when the phone is blowing up because a derecho has just ripped chunks off hundreds of roofs.
Manage Time Strategically
We all have the same number of hours in the day, and yet some of us struggle with using them all productively. If you feel like you're always chasing the clock, make your calendar work for you.
Plan Specific Installation Days
As much as is possible, schedule roof installations for consistent days during the week, say Mondays and Thursdays. Put all jobs on the schedule—on your phone, on a shared calendar, on an office whiteboard—so you, your project manager, office staff, and crews know what jobs are coming up, and everyone is prepared.
Regularly Check in Jobs After a Storm
After a storm, you'll have jobs piling up. Get those jobs checked in, approved, and scheduled quickly so that materials can be ordered and ready. Schedule several hours over two or three days weekly to do this task so that jobs aren't sitting with no action or staging.
Keep Paperwork Under Control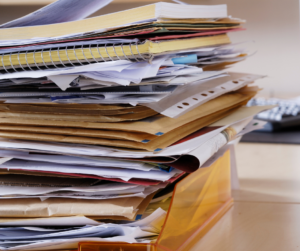 It is easy to let paperwork pile up. However, messy paperwork habits can wreak havoc and result in billing errors, ordering mistakes, and scheduling oversights. All of these situations can make for unhappy customers and accounting problems.
After a storm, when the demand for roof work is higher than normal, orderly and systematic paperwork practices are key. Whether your paperwork is done electronically or physically, everything must be managed consistently and in a timely way, from roof inspection checklists to contracts to roof supplements to contingency agreements.
Hire the Staff & Crews You Need
Do you have adequate staffing to manage all aspects of your roofing business? If you're like many roofing business owners, you're trying to do too much yourself. It may not be about lack of funds to pay a new employee. The block may be that you think don't have the time to train someone.
Establish the intention to hire the staff you need and then act on it. If it takes 20 hours of your week to identify, onboard, and train new people, and you do this for three weeks in a row, you will reap the benefits both financially and timewise many times over.
When a storm hits, you'll be much better able to manage the increased workload because you have the right staff in place.
No Shortcuts
After a storm goes through and the phone is ringing off the hook with requests for roofing repairs and replacements, you'll be so glad you've put standard procedures in place, have enough staff, and can keep all paperwork in order. The right systems in place will mean your ability to weather the storm of job requests, pun intended, and emerge with projects completed and satisfied customers.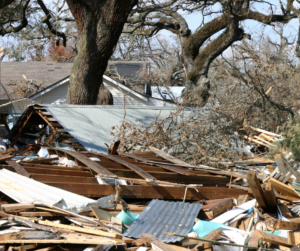 A Note About Roof Supplements
Roof repairs and replacements that result from storm damage call for roofing claims and roofing claim supplements. Don't leave money on the table by neglecting roof supplements. Call the Xactimate experts at American Roof Supplements to complete your roof supplements.