HI, WE'RE American Roof Supplements
We help roofing companies increase profit and revenue per supplement/estimate with our proven system.
Save Time and Money By Maximizing Every Roof Claim Using Supplements
Xactimate Roofing Supplement and Estimate Writing Services

Xactimate Residential Roof Estimate

Residential Roof Supplement

Commercial Estimates & Supplement
Save Time & Money: Outsource Your Supplements to Maximize Every Roof Claim
Welcome to American Roof Supplements. Our company was founded to help roofing organizations like yours leverage your time and resources. Outsource your supplements and estimates to the Xactimate professionals and maximize your roof claims through our roofing supplement service.
By tailoring our services to individual customers, we offer you more freedom to run your business and enjoy your life.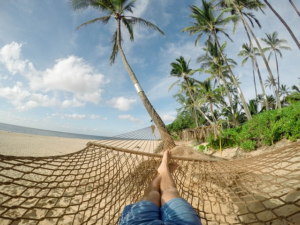 We Write Supplement Requests
American Roof Supplements wants to help you find the tools to build and run a profitable roofing business. Take advantage of our proficiency with Xactimate software by outsourcing your supplement writing to us. We have no minimum requirement. Get as many supplements as you need, whenever you need them.
Our roofing supplements are branded for you with your company's logo. We guarantee delivery within 72 business hours (3 days) or they're free. 
Reduce stress to your life. Outsource your roofing supplements today and get back control of your claims. Insurance companies don't look out for roofing contractors but American Roof Supplements does. We never require a contract or a minimum yearly amount of supplements. The best part is a 72-hour turnaround time or they're FREE.
Hire our team of Xactimate Roof Supplement Experts to advocate for you! Call (469) 515-8435.
We Write Estimates Using Xactimate
Over the years, we have developed proficiency with Xactimate estimating software. This allows us to write estimates and supplements for our clients with confidence and thoroughness. We leave no detail unaddressed and no dollar on the table. Our goal is maximum cash back to your business.  
Improve Roofing Insurance Claims
Don't leave money on the table, and don't get stuck holding the bag for items that the insurance adjuster missed. Fill in the gap between actual services rendered and what the original settlement covered. With a successful roofing supplement, you'll get more money for necessary work.
Why do roofing contractors need roof supplements anyway?
Unexpected Damages: During the repairs, contractors may uncover unexpected damages that were not identified during the initial inspection by the insurance adjuster. Roof insurance supplements help make sure contractors get fairly paid.
Changes in Materials Pricing: The cost of roofing materials can fluctuate, sometimes significantly, between the time of the initial estimate and when the work is actually performed. The roofing supplement reduces the risk of contractors getting shorted by price discrepancies. Don't pay more for supplies and get left holding the bill.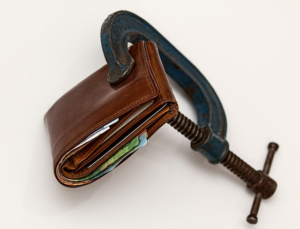 3. Ensuring Full Coverage: Insurance companies may underestimate the cost of repairs or not fully understand the extent of the damage that needs repairing. Line items get missed–a drip edge here, a water shield there. A roofing supplement company gets all line items listed and helps ensure that the contractor is adequately compensated for the full scope of the necessary repairs.
4. Local Regulation Compliance: Building codes and regulations can change between the time the homeowner installed the roof and when the damage occurred. These changes can impact the financial outlay required to bring a roof up to current standards. A supplement can help cover these additional expenses.
5. Overhead and Profit (O&P): Insurance companies often exclude contractors' O&P in their initial roof claim payouts. In the claims process, O&P must be included in order to make jobs more profitable.
In all these cases, roof claim supplements help ensure that the roofing contractor is fairly compensated for the work performed, allowing them to continue providing quality service without incurring financial losses.
What are the benefits of getting roofing supplement money?
Proper Compensation: One of the main benefits of roof claim supplements is that they ensure contractors are fairly compensated for the completed job. If damages were initially overlooked or underestimated by the adjuster, supplementing helps to cover these additional expenses.
Covering Unexpected Damage: During the repair or replacement process, unexpected damages or issues may be found that were not visible during the initial inspection and were, therefore, not acknowledged by the insurance carrier. Claims supplementing helps cover these unforeseen expenses and makes sure contractors don't get stuck paying out of pocket.
Handling Price Fluctuation: The cost of materials, services, and labor can fluctuate over time. Supplementing allow contractors to adjust roof claims to reflect these changes, ensuring they are not financially disadvantaged by market variations.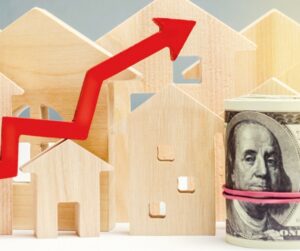 Compliance with Building Codes: Building codes and regulations may have changed since the roof was initially installed. Some insurance adjusters are not aware of the changes. A claim supplement can cover the additional expenses associated with bringing the roof up to current standards.
Ensuring Business Sustainability: By covering O&P margins, supplements help ensure the financial viability and sustainability of the roofing contractor's business. This is crucial for small businesses in particular.
Improved Customer Service: When contractors are adequately compensated for their work, they are more likely to deliver high-quality service. This improves customer satisfaction and helps maintain a positive reputation in the marketplace.
Detailed Documentation: The process of filing a supplement claim often involves a thorough re-inspection of the roof and detailed documentation of all damages. This can be beneficial for both contractors and homeowners, providing a more accurate record of the roof's condition.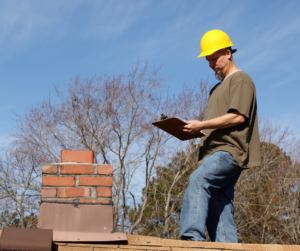 We Write Estimates Using Xactimate Software
(link to new X software page)
Over the years, we have developed proficiency with Xactimate estimating software. This allows us to write roof supplement estimates for our clients with confidence and thoroughness. Our process results in professional supplements with a high approval probability. We leave no detail unaddressed and no dollar on the table. Our goal is to maximize cash back for our clients.  
ESTIMATE & SUPPLEMENT CODES ARE ALWAYS CURRENT
YOU WILL MAKE MORE MONEY USING OUR SERVICES
YOU GET YOUR SUPPLEMENTS IN 72 HOURS (3 BUSINESS DAYS) OR THEY'RE FREE
YOU GET BETTER BUSINESS TRACKING WITH SPECIALIZED APPS
YOU GET MORE TIME TO FOCUS ON YOUR BUSINESS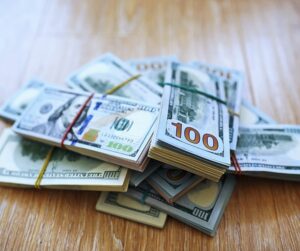 About Our Roof Supplementing Process
With years of experience as roofers, brothers Brock and Joe Mallon founded American Roof Supplements to help roofing organizations like yours maximize each roof claim through the use of roofing supplements.
By tailoring each claim to individual customers, we offer you more freedom to run your business and enjoy your life. We work diligently to help our clients prepare professional roof estimates for residential customers.
With our stress-free process, you can increase your profits from all insurance claims.
Frequently Asked Questions
(Q) What is a roof supplement?
(A) Roof supplementing is requested additional funds to cover costs not included in the initial estimate due to overlooked damages, changes in supply prices, updated building codes, or other unexpected expenses encountered during the repair or replacement process of a roof.
(Q) What is a contractor supplement?
(A) A contractor supplement is a request made by a contractor to an insurance company for additional funds beyond the initial claim payout. Supplementing covers unexpected expenses, overlooked damages, changes in material or worker prices, or to comply with codes that were not accounted for in the original estimate.
(Q) Why hire roof supplementing experts?
(A) Hiring an expert roofing supplementing company can help ensure that all expenses associated with roof repairs or replacements are accurately accounted for and covered. These experts understand the complexities of the insurance process, can identify overlooked damages, comply with updated building codes, and adjust for price fluctuations, thereby securing fair compensation and maintaining the quality of work. The average contractor is busy with jobs and has little time for paperwork, hunting down missing line items, or teaching a team member how to do supplementing or write an estimate. You're dealing with homeowners, adjusters, and other aspects of keeping your roofing business going. Hiring experts to handle your supplementing and estimate writing will save you time, increase your revenue, reduce paperwork, leverage jobs success, get you more money, and make your whole job easier.
(Q) How do you write an insurance supplement?
(A) Writing a supplement involves documenting the additional expenses not covered in the initial roof claim that will have to be paid for. You must detail the reasons for the figures, such as new damages discovered, changes in supply prices, or updated codes and regulations. Include in the paperwork supporting evidence like photos, invoices, or code references. After compiling this information, submit the roof supplement to the insurance company for review.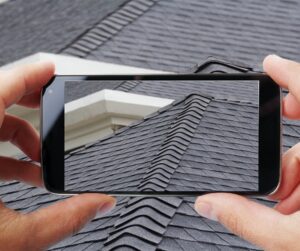 We've served hundreds of clients for years, making them hundreds of thousands, even millions, of extra dollars–left on the table by the insurance companies.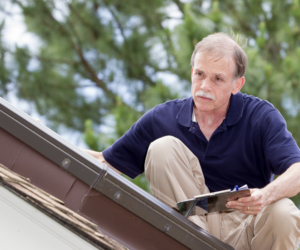 You can take many good steps toward protecting your home, but the unexpected still happens, and damage still occurs. This is why you have insurance. Homeowner's insurance mitigates the impact of destructive events and helps you recover as quickly as possible. However, roofing insurance companies can be difficult to work with, and getting your
Read More »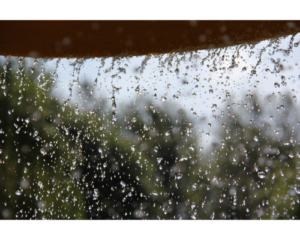 Being a new homeowner can be very exciting. After all, you finally have a place that you can call your own. That said, many beginner homeowners may not be aware of everything that goes into maintaining their home, and a big part of this is the roof. The roof might just be one of the
Read More »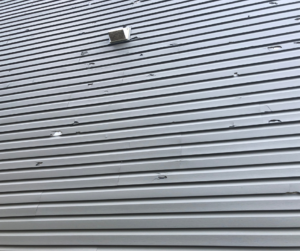 Consider several scenarios (have you experienced any of these?): An insurance company will pay O&P after work is completed, but they won't pay it on actual cash value (ACV) payments. An insurance company withholds O&P from roofing, cleaning, mitigation, or debris removal or other specific areas of an estimate. An insurance company refuses to pay
Read More »