Getting unexpected roof damage can be overwhelming and dismaying, especially if the extent of the damage is great. The prospect of coordinating repair work can add to the stress of the situation.
Who wants to add to the mix the hassle of navigating an insurance claim? To many people, although filing a claim will hopefully result in a check, the process feels like a headache.
Don't despair. This process of filing an insurance claim isn't as difficult as you may think, though it may seem daunting at first.
We want to help make the claim process easier for you, so we've answered several of the most commonly asked questions about insurance paying for your new roof. After reading this blog, if you still have unanswered questions, please reach out to us! We are more than happy to help guide you.
Can I Open an Insurance Claim for My New Roof?
You can. Once you have been given a quote for a new roof, you can contact your insurance provider to submit a claim.
The insurance company will consider several factors about your current roof when determining the amount of money they will pay out on the claim.
The age of your roof is one of the most important factors the insurance company will consider. A roof that is 10 years old or older may not receive as much coverage as a new roof, especially if the roof has not been regularly maintained.
If you ever find yourself needing to make an insurance claim, you may not receive decent coverage for a new one if you have not been maintaining your current roof.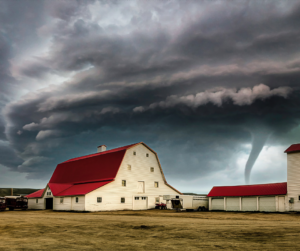 How Will Insurance Cover My Roof Replacement?
The amount of money you receive from the insurance claim depends on the cause of roof damage and the amount of damage it has sustained.
Insurance companies will cover damages whose causes are beyond your control, such as:
Insurance companies will not cover damages resulting from:
Carelessness on the part of the homeowner
Negligence on the part of the homeowner
A poorly maintained roof
If any of these latter descriptions describe your situation, your insurance company will most likely reject your claim. Verify with your insurer what exactly is covered by your current policy.
When Should I not File an Insurance Claim?
There are a number of reasons to consider not filing an insurance claim for a new roof. If you file claims frequently, your premiums and the payout for those claims can be negatively affected. Therefore, before you file a claim, consider if it is the best way to go for your situation.
If you file a claim improperly, your coverage could be canceled completely.
Further, you should probably refrain from filing a claim if:
The estimated cost of roof repairs is less than your policy deductible; it would make more sense to pay for the repairs out of pocket.
You have any doubt that an insurance adjuster could determine that your roof needs repairs because of negligence on your part
You have filed a claim less than three years ago. Not only could your insurance coverage be voided completely, but it could be much more challenging to get insurance coverage in the future.
How can I get Insurance Coverage for a New Roof?
If your roof has suffered severe damage due to a storm, it may need to be replaced. As expensive as a roof replacement can be—sometimes as much as purchasing a brand new car—it is vital that you file an insurance claim correctly to ensure your provider will pay the full cost of the replacement.
The following steps can help you determine if you can file a claim for a new roof:
Read your policy in its entirety to ensure you understand what kinds of roof damage your insurance covers.
Document, document, document! If a storm is the cause of the damage, try to get picture evidence of the storm, such as remaining hail after the storm passes. If you receive an estimate for a new roof, be sure to include this information as well.
Make sure the company to complete your roof replacement has positive reviews, that they are known to be reputable, and that they have the proper licensing and insurance.
If your claim is rejected, ensure you understand and adhere to the appeal- and claim-filing procedures your insurer provides. If you know what kinds of roof damage your insurance will cover, the process of having your insurance pay for a replacement will be much easier.
What Do I Do If My Insurance Denies My Claim?
The insurance claim process is an evaluation. Because of this, there is a chance your claim will be denied after you've submitted it.
Your claim may be denied when:
The cost of repairs does not exceed your deductible
The damage to your current roof is not considered a "covered peril"
It is determined that you've recently filed another claim
If your claim is denied, you have the option to appeal. Follow the steps your insurer provides to file an appeal correctly.
For additional assistance, we recommend you request help from a company that has experience interacting with insurance companies, such as American Roof Supplements. It is our pleasure to help you receive the most from your claim and to show you how best to get your insurance provider to cover the whole cost of your roof replacement.
What Specific Things about My Roof Do Insurance Adjusters Examine?
After you file your insurance claim, your provider will assign an adjuster to it. Most likely, the adjuster will come to examine your roof to validate the nature of your claim. He or she will decide during this examination what your insurance will cover.
Some of the factors taken into consideration include:
The age of your roof
Whether or not your roof was correctly installed
Indications of the damage you reported in your insurance claim (i.e., hail damage to your shingles or evidence your shingles have shifted in strong winds)
About Roofing Supplements
Roofing supplements are supplemental roofing insurance claims. These secondary claims are filed after the roofer has made repairs or replaced the roof. The claim covers necessary roof work that the adjuster missed or omitted in the original claim. Roofing supplemental claims make sure all repair or replacement costs are covered.
The team at American Roof Supplements specializes in creating supplemental claims using Xactimate software. We work with homeowners and roofing companies to complete the paperwork so that an accurate roof supplement can be filed.