Steal it while you can...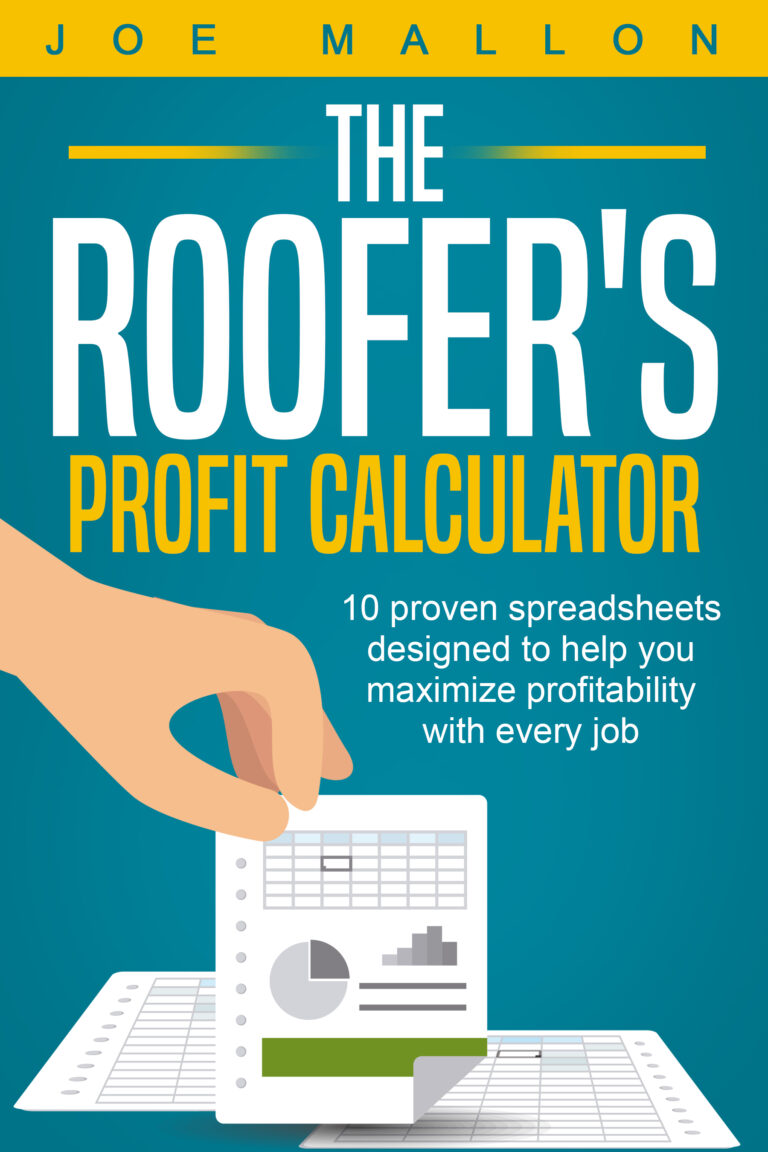 Speed Up Estimates with This Profit Calculator Spreadsheet
Let's face it. Unless you're a numbers nerd, it's a drag to slog through all the calculations necessary to create a roofing estimate. Putting together one or two estimates isn't that bad, but when you have to crank out a bunch of them, you wish there was an easier way.
We understand this because back in the day, we had to churn out estimates too. We had roofing companies in Dallas, Texas, and Atlanta, Georgia. We crunched the numbers for so many estimates that we lost track of how many we did.
After putting years into the work of roof installation and running roofing companies, we decided to do something else. Still in the same industry, but more behind the scenes. We decided to take our experience and create an enterprise that would support roofers and their businesses with tools, training, resources, and connections.
The Profit Calculator Tool
Among the tools we created was something that would make it easier for roofers to build estimates and calculate profits. We called it the Profit Calculator Spreadsheet (catchy, we know).
It's a spreadsheet with a few designated fields in which you enter figures relevant to the job. Once the numbers have been put in, the profit figures generate automatically at the bottom of the sheet. With the information about profits that are produced, you can confidently write up the estimate.
We've created variations of the Profit Calculator Spreadsheet to give you room to play with the margin. If you need a stripped-down estimate, start with the spreadsheet that gives you only a 10% profit. If you're in a position to build a 100% profit into the job, use that spreadsheet.
We've given you ten easy-to-use spreadsheets that will allow you to run profit numbers in ten percent increments. That means you can easily generate estimates with a profit basis of 10, 20, 30, 40, 50, 60, 70, 80, 90, or 100 percent.
If it's confusing, don't worry.
We've also provided a YouTube video that walks you though how to use the spreadsheets. Once you understand how to use them, they'll be a piece of cake and you'll be able to create estimates in a flash.
Other Tools
As I mentioned above, our mission is to supply roofers with the tools and resources that will make your jobs easier and free up time for you to work on your business.
Check out three of the other resources that we've put together:
A Roofing Rolodex (a categorized list of 38 apps, contacts, and software systems with links)
A Contract Template Builder that sets you up with a proven contract designed to protect your business
101 Social Media Posts—graphics and captions–that will keep you rolling in content for weeks
Roofing is a competitive field. We want you to succeed, and we hope you'll take advantage of these resources we've created for you!