Roofers and homeowners are unfortunately not strangers to difficult insurance policies. First submissions to the insurance company can be turned down for many reasons. In the case of Overhead and Profit, these are the most common of disputes when it comes to insurance claims.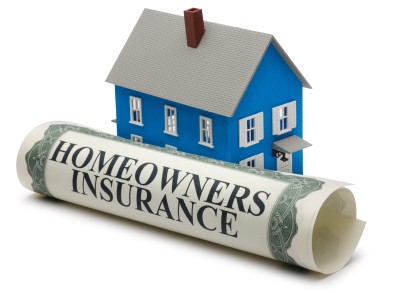 Understanding the intricacies of O&P is your first defense against a stubborn insurance company. Savvy roofing contractors should be knowledgeable in negotiating to ensure contractors expenses are covered. Through the use of Overhead and Profit, contractors can maximize a homeowner's claim and turn an estimate into a project.
In this post, we offer insider knowledge on what O&P means for roofers and homeowners, how to navigate a claim, negotiating with adjusters on behalf of your client (the homeowner), and responding to objections from the insurance company.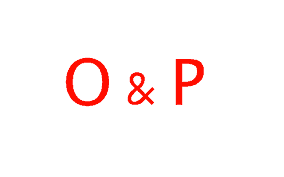 What is Overhead and Profit?
Overhead and Profit is a term that goes by many names: O&P or 10 and 10 to name a few. For property insurance adjusters and roofing or general contractors alike, it often sparks a debate. After an insurer suffers a loss, such as roof damage from a storm, insurance companies work to reimburse them. This is typically done based on a process of inspection, claim, and actual cash value reimbursement.
In most states, Homeowner's policies have a clause requiring insurance companies to pay O&P if it is reasonably likely that the homeowner will hire a general contractor. Furthermore, insurance companies are liable to pay overhead and profit even if the homeowner has not or does not hire a contractor. Sometimes, insurance companies may not add this to the insurance claim. However, it is something that sends roofing contractors and homeowners on a wild goose chase to get the O&P from insurance adjusters.
What is Covered by O&P?
Simply put, Overhead and Profit allows roofing contractors or companies to add 20% to the total price of a roofing project to cover expenses. This total amounts for 10% of overhead and 10% of profit, netting a total of 20% to be paid by a homeowner's insurance. This means a $10,000 job would actually end up being $12,000. Although O&P are separate expenses, they are oftentimes billed together. 10% for overhead is added to the job estimate to cover expenses such as rent, employee salaries, etc. The other 10% is added for the contractor's profit.
Calculating Overhead and Profit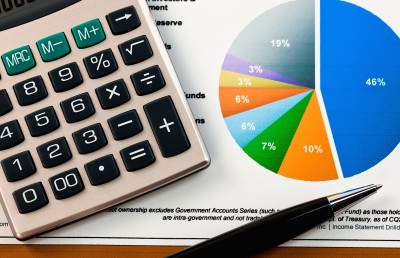 Earlier, we noted that insurance companies reimburse the insured homeowner based on the actual cash value. With that said, how do insurers take overhead and profit into consideration under this policy? A contractor's expenses are not seen by the insurance as the actual cash value of a homeowner's loss. Thus, leading to the argument of whether or not they will pay for O&P. If the policy contains verbiage relating to overhead and profit, the total amount included in a claim will be taken from an existing contract. In the absence of any such verbiage, overhead and profit will need to be accounted for some other way.
Ambiguous coverage called "replacement costs" may be provided by the property insurance company. However, it is up to the contractual obligations between the insurer and insured whether more than the actual cash value is paid. Oftentimes, those replacement costs do not include a contractor's expenses, such as overhead or profit.
So how should contractors best advocate for customers and negotiate the intricacies of an insurance policy when o&p is at stake?
After damage has been reported to an insurance company, an adjuster will handle the initial inspection and write their claim. This occurs prior to a contractor's estimate being presented to the customer. A majority of insurance adjusters do not have experience in construction or remodeling. Because of this, items needed on the job site are often missed. Having an experienced contractor complete an inspection is essential for homeowners and the contractor alike. This ensures a proper estimate is drafted and a claim can then be made for an amended price.
Roofing supplements are charges added to a claim, usually by a contractor. Supplements are useful as they can be implemented at any stage of the project. For items that are discovered after the job begins or items that were initially overlooked or left out of the claim, supplements are allowed. Insurance companies typically prefer having supplements added earlier in the project so the sooner the better a contractor submits supplements to the insurance, the better.
Supplements will also help you account for overhead and profit, a big objection to claims from insurance companies. In order to have them successfully approved by the insurance, there are legitimate ways to present the supplements. One of those is using the same claim software as insurance adjusters.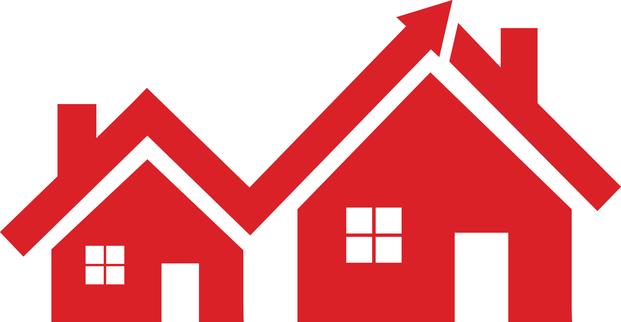 Xactimate Claim Software
Another benefit insurance adjusters have over homeowners and contractors is their claims software platform, Xactimate. An automated claims adjustment program, Xactimate is used to help adjuster perform their inspection and adjustment faster. Like any software, the output is determined by the user's input. The Xactimate software will also figure costs above or below the programmed unit. So, what does this mean for calculating O&P? Since the figures are adjusted by the insurance company, overhead and profit can be underestimated or even left out at the adjuster's discretion. If the insurance adjuster's claim is the only one utilized, this is not good for the homeowner or roofing contractor.
To ensure a fair and comprehensive claim is produced, it is best to do your own homework. Have a trained Xactimate user create a claim using the software and present this to the insurance company. This gives you the power to control the claims process and get the desired outcome for your customers.
Assignment of Benefits
Many insurance companies will deny first submissions when Overhead and Profit is factored into the estimate. For this reason, it is essential that homeowners have an experienced advocate to help negotiate their claim. This is when Assignment of Benefits comes into play. Assignment of Benefits is when a contractor can act on behalf of the homeowner to work directly with an insurance adjuster. In order for this to work, a clause must be written into the Homeowner Insurance contract. It is important to understand which states allow Assignment of Benefits, as not all of them do.
Similar to medical insurance, property insurance companies have developed a network of contacts who can inspect claims in lieu of an adjuster. This benefits the consumer and allows an easier process for settling claims.
On the other hand, if the consumer chooses an "out-of-network" contractor, they have a few other options. They can accept payment from their insurance company and work with their preferred contractor directly or enlist the help of their contractor to work with their insurance to negotiate repairs and payment; this is Assignment of Benefits.
For obvious reasons, insurance companies prefer option 1 as they can monitor the claims process. However, the second option is better for consumers. As such, some states have banned insurance companies from not allowing the Assignment of Benefits. For a more in-depth look on how it works, including an explanation and tips from seasoned attorneys, be sure to check out our video.
Responding to Objections
As mentioned throughout this post, contractors and the insured will have to mitigate loss as best they can. One way to do so is by ensuring the insurance company includes all costs associated with the job. We discussed providing supplements and having your own Xactimate claim done to present to the insurance company. However, we also have some of the reasons insurance companies most often give to avoid paying overhead and profit:
● Complexity. The job may be cited by the insurer as lacking complexity, regardless of how large it is. Even if roofing isn't the only project taking place.
● Trades on Site. If the project only requires a roofing contractor, insurers attempt to avoid paying overhead and profit. However, even with multiple trades on site, insurers may also say the project lacks complexity as mentioned above.
● Policies. Some companies will simply say they don't pay overhead and profit as a matter of policy. If this is the case, you may be in for a tough fight and need to employ the help of legal professionals.
Although these are not the only objections contractors or the insured homeowner may hear from insurance companies, they are the most common. Handling these objections should become second nature for contractors. Utilizing supplements, including o&p in contracts, a list of trades if applicable, invoices and all other supporting documents can help you win the overhead and profit requested.
As a last-ditch effort, some insurance companies may be more flexible than others. Negotiate a lower overhead and profit percentage, such as 5 and 5 instead of 10 and 10. It is sometimes seen as a win on the insurance's side and still adds an extra $1,000 to that $10,000 roofing estimate. Better than nothing!
Above all, understand that each claim is different, especially dependent on the scope of work needed and the insurance carrier you are working with. Compile your supporting documents, be organized, and don't be afraid to answer objections from the insurance.
Getting Organized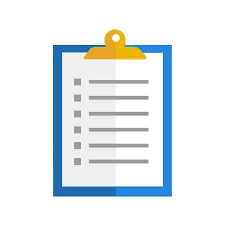 Now that we've offered a better understanding of what goes into preparing a claim by the insurance companies and by contractors, here are a few additional tips to help you get organized and be ready for the overhead and profit debate.
Overhead costs include, but are not limited to:
● Employee benefits and salaries
● Marketing and advertising
● Office utilities and rent
● Administrative expenses
● Licensing/continuing education
Business owners should already be keeping track of expenses with a bookkeeping software or a staff bookkeeper (both of which are "overhead costs," by the way). In order to prove the full scope of your overhead costs, be ready to show these records to back up your request for O&P. This will help you defend your right to a 10% overhead cost when the insurance company balks at your request. Additionally, your customer won't get stuck paying contractor expenses out-of-pocket, making them more liable to sign off on your estimate and get started with the work.
Final Thoughts
If you are still wondering how to best manage claims and estimates when overhead and profit is involved, reach out for more information. We offer services, such as Xactimate preparation, and tips on dealing with insurance companies.
American Roof Supplements is well-versed in helping contractors maximize profits and close more leads. You can also sign up to get a FREE roofing supplement, simply for visiting our site.