In our previous article regarding O&P, we touched on roofing supplements and how they are beneficial for contractors.
When working with customers who have property insurance claims, supplements are essential. This is an opportunity for roofing contractors to get the most bang for their buck. Most importantly, you'll help homeowners receive the insurance payout they are entitled to and guarantee a returning customer.
Let's discuss a more in-depth explanation of what roofing supplements are, how to get them, and how to make sure your supplements are approved by insurance companies.

What Are Roofing Supplements?
In non-roofing speak, supplements are basically any changes or charges added to a claim after the work begins. These can be for items that were previously overlooked or omitted by an insurance adjuster.
Supplements can also allow for an addition of charges due to issues discovered later in the project. A majority of adjusters do not have a background in roofing, so it's difficult for them to properly estimate the extent of a claim.
It's especially important for anything found after work has started, as an adjuster won't be on-site during the repairs or installation.
For roofing contractors, there are a few ways to ensure their roofing supplements are successful:
Supplement as soon as possible
Utilize software such as Xactimate
Take photos with a digital camera or video
Outsource to a professional supplementing company


All of these can and should be used to your benefit when working on a roofing project for an insurance claimant. It will help in the long run when you incur further costs which were not included in the initial claim.
How to Utilize Supplements
For many contractors, roofing especially, take a loss on jobs. This means less profit, upset workers who have to do extra work, and an overall loss in general.
To maximize your earnings and keep everyone happy, start implementing supplements when working with insurance.
As mentioned, there are a few tried and true ways to utilize supplements and guarantee they are approved by insurers.
One of the key methods is Xactimate software.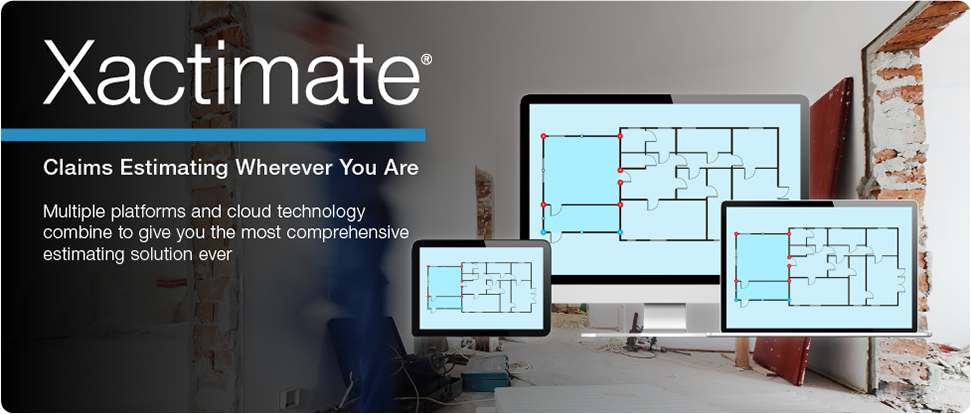 This is the same tool insurance adjusters use when estimating a roofing claim. Again, adjusters rarely have experience in the industry so it's difficult to correctly estimate without taking variables into account.
The software allows users to input a number of fields so the output is tailored to each project. Because of this, insurance adjusters stick to a set of policies put in place by their company. A Xactimate estimate done by an adjuster will look different than one prepared by a roofing contractor with insider knowledge.
Preparing Your Supplements
A desk adjuster will likely never go to the property so they have limited knowledge of the actual work needed. An experienced adjuster with Xactimate knowledge who can physically see the property is your best shot. They are equipped with a digital camera and safety equipment to properly inspect the damage to create a claim.
Presenting photographs and documentation is essential.
This will help the adjuster see what you have seen and authorize the additional expense. Be sure to take photos of the home, including the home number on the mailbox. Photograph the damage as well, including different components of the roof such as gutters or vents.
Once you are ready to prepare your supplements for submittal to the insurance, compile all your documentation. Your photographs should have an explanation and be date/time stamped.
Why You Should Outsource Supplements
When adding supplements to an existing claim, expect to have pushback from the insurance company. As stated, there are policies in place that don't allow for what the insurer may see as extraneous.
In order to ensure your supplements are accepted, it's best to have someone with the know-how and experience in creating them.
Xactimate is robust software with a large amount of coding involved. The training for operating Xactimate is a lengthy and expensive process. It can be difficult for in-office staff to properly set up an estimate and ensure they are maximizing the supplements for a claim.
The sooner supplements are added, the better chance roofers have at the insurance accepting them. This is why time is of the essence to complete and submit your roofing supplements.
We have extensive working knowledge of all the codes Xactimate uses. We also have insider experience when it comes to working with insurers.
Our company has the staff available to complete your supplements within 72 hours or they're free. Making the investment to outsource will save you time, money, and the headache of doing them on your own.
Adding supplements to your claims is also the best way to justify overhead and profit. Without them, insurance companies don't have the valid proof necessary to authorize extra funds.
Having a professional estimate with your logo and a complete write-up of charges and supplements will help you maximize your profits and avoid a back and forth with your client's insurer.
What Should You Do Next?
American Roof Supplements provides supplements at no minimum per year and no contract. We won't ever "fire" a roofer for only using us a few times and our supplements are guaranteed to be approved.
Eliminate the dangers of estimating roofs and take the guesswork out. Don't pay hourly employees to create sub-par supplements that aren't guaranteed to be approved. Save yourself time by outsourcing your supplements. A $150 investment = unlimited profit.
For more information on obtaining your professional roofing supplements, contact us today at (469) 515-8435, or get your first one free by submitting our easy online form.